In a letter addressed to Kenya's Ministry of Foreign Affairs, and copied to the Cabinet Secretary, Ministry of Education Prof. George Magoha, the Principal Secretary Amb. Simon Nabukwesi and the Director General of NACOSTI, Prof. Walter Oyawa, the International Centre for Genetic Engineering and Biotechnology (ICGEB) has announced the award to Egerton University to host the 1st ICGEB Regional Research Centre in Africa and its 2nd in the world after China. This is a landmark achievement by Kenya as a global powerhouse in science, technology and innovation.
Egerton University was selected by a review panel comprising scientists from the USA, Italy, India and South Africa, and experts from other Kenyan institutes as an appropriate site to host the Regional Research Centre after a competitive process coordinated by the National Commission for Science, Technology and Innovation (NACOSTI). Seven (7) Universities in Kenya had applied to host the ICGEB Regional Research Centre following which three (3) were shortlisted for further on-site inspection culminating in the selection of Egerton University.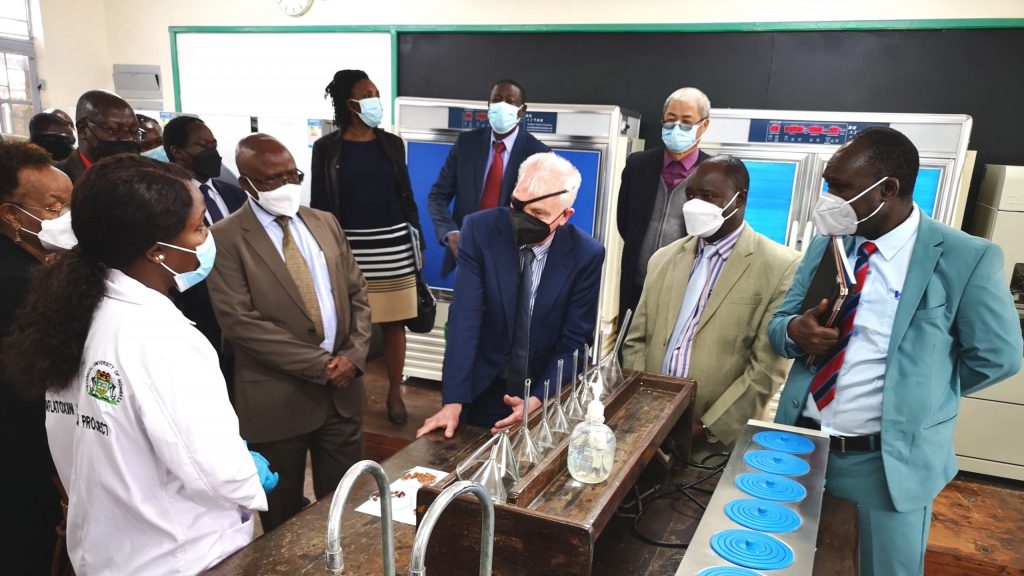 The International Review team unanimously agreed to choose Egerton University as the site for the ICGEB Regional Research Centre, taking cognizance of its strong commitment for teamwork, expansion of the facilities and space envisaged, and for the clear recruitment process. The ICGEB Appointed Governor for Kenya and Director General, NACOSTI – Prof. Walter Oyawa, presented this update to the ICGEB Board of Governors on the occasion of its 28th Session on 17-18 May, 2022. The Board enthusiastically endorsed the Kenyan proposal. Accordingly, the next step is to prepare and sign a formal cooperation agreement formalizing the establishment of the Regional Research Centre at Egerton University in Kenya, and firming up its intended activities and funding mechanisms under the coordination of NACOSTI and oversight of the Ministry of Education and the National Treasury. In parallel, the RRC Steering Committee and Scientific Committee will also be constituted in line with ICGEB RRC guidelines, and the premises equipped.
Biotechnology development remains a top priority in Kenya's development discourse and public safety preservation, aimed at developing breakthrough technologies in tune with the Big Four Agenda, viz, mitigating opportunistic diseases hence enhancing the health of citizenry, enhancing food security, evolving more efficient and cleaner industrial manufacturing processes, and reducing negative effects on the environment. Accordingly, the establishment of a Regional Research Centre at Egerton University comes at an opportune time.