The VC & CEO Prof. Isaiah I.C. Wakindiki has launched the KCA University Research and Innovation fund with a seed capital of Sh 10 Million. The launch, which took place at Ruaraka Campus was presided over by CEOs and thought leaders of organizations from both the public and private sectors, led by Prof. Walter O. Oyawa, the CEO of National Commission for Science, Technology & Innovation (NACOSTI).
The fund aims to catalyse research and innovation at KCA University while transforming and empowering the society. This will be achieved through mentoring and supporting the University community in developing working prototypes and innovative solutions.
Through this fund, the University envisions the development of new ventures and job opportunities as it continues to empower students to not only be employment seekers but also job creators.
The University also launched a Telemedicine App, an innovation by Maryanne Njeri, a KCAU student pursuing Master of Science in Data Science. The app will make access to quality healthcare services more convenient through facilitating tracking and referring of patients with chronic diseases to health facilities. The development of the mobile application was conducted in conjunction with Jumuia Group of Hospitals.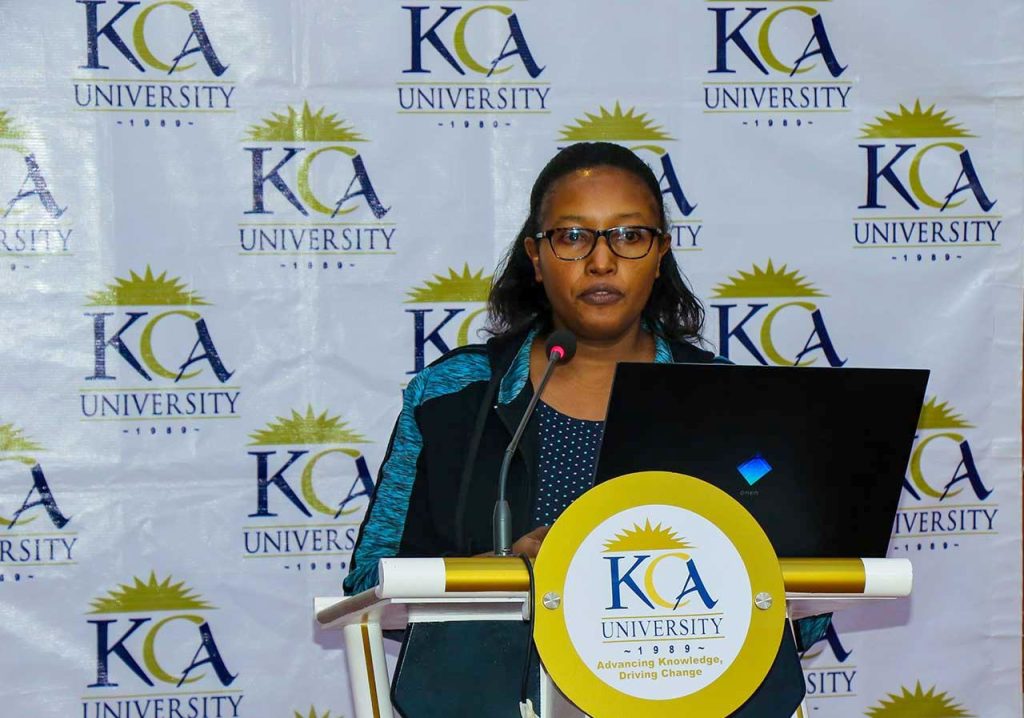 Source: https://www.kcau.ac.ke/vice-chancellor-and-ceos-research-and-innovation-fund-launched-with-a-seed-capital-of-sh-10-million/