The Performance Management Unit of the Office of the Prime Cabinet Secretary, led by Dr. Daniel Mutegi Giti, evaluated NACOSTI on the Performance Contract for FY 2022-2023 today.
NACOSTI got an evaluation score of "Very Good." This evaluation outcome indicates that NACOSTI has been effective in achieving its performance targets and working towards its goals in carrying out its mandate.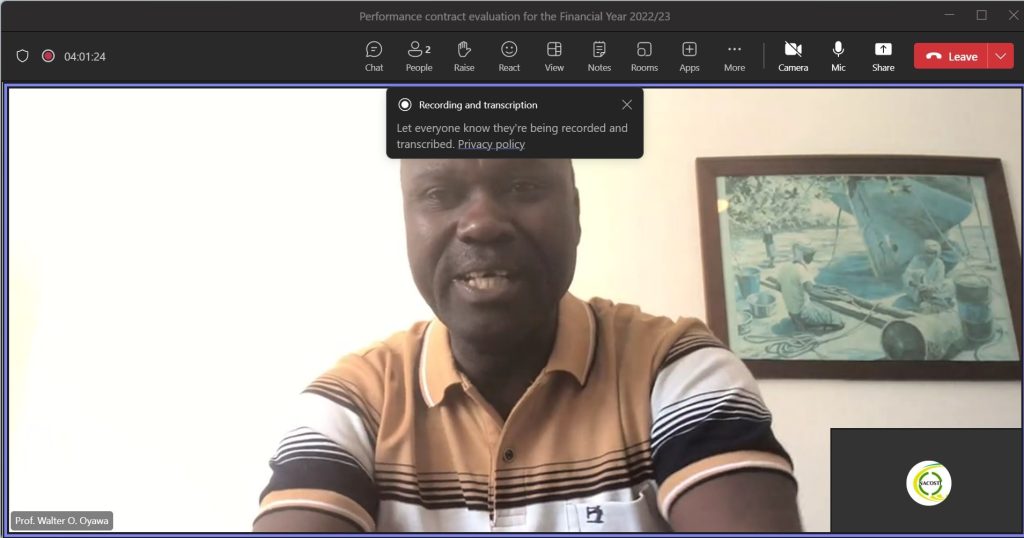 Prof. Raphael Munavu, Board Member and DG, Prof. Walter Oyawa led the NACOSTI team during the Exercise.
#STI4NationalProsperity&PublicGood