The Japan Society for the Promotion of Science(JSPS) representatives led by the Director, Dr. Yumi Yamane paid a courtesy call to the Director General for the National Commission for Science Technology and Innovation (NACOSTI), Prof. Walter Oyawa on the 14th of April 2023 at the headquarters of the commission. The meeting was also graced by senior colleagues from NACOSTI. The meeting's agenda was to look for possible ways of collaborations with Japanese institutes led by JSPS and to revive the JSPS-NACOSTI MoU to accelerate linkages especially in joint research projects and seminars. The JSPS team was pleased to learn of the upcoming STI Multisectoral Conference in May 2023 and pledged to be part of the conference by doing exhibitions. They also requested to be given a platform for a speaker's session during the conference.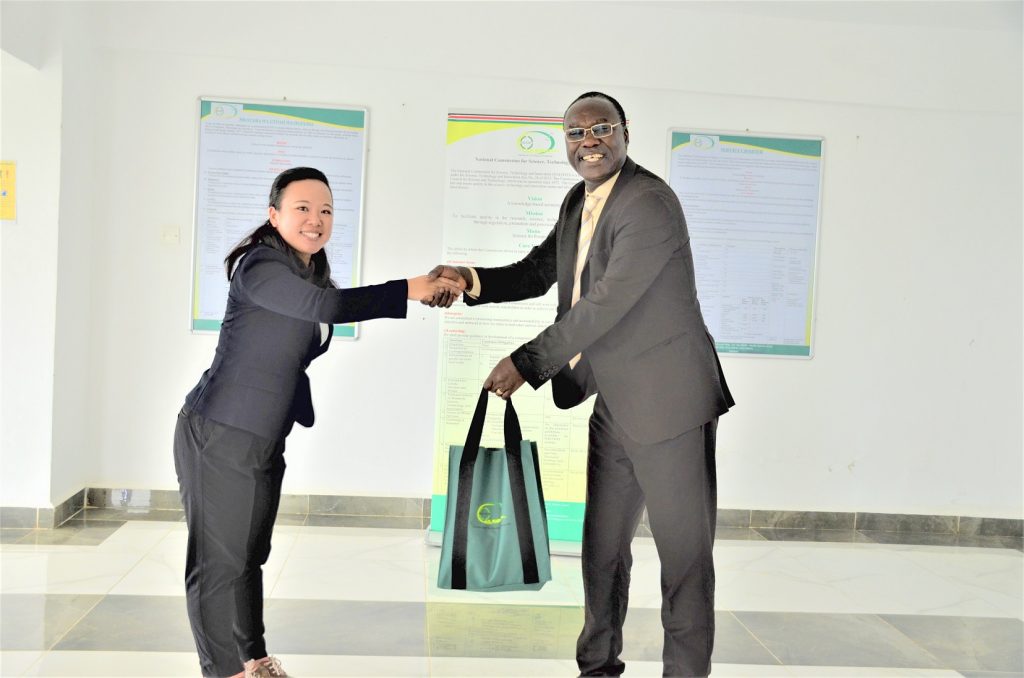 As part of the MoU, the following was suggested:
NACOSTI be part of the team coordinating the collaboration between institutions in Japan like JICA and JSPS among others and the institutions in Kenya.
Revive old programs like the Science Week that will help in the promotion of science at basic levels such the CBC programs and programs on communication.
Building the next generation of experts.
STI for SDG to improve on the SDG index in the country.
Investing and financing of STI.
Visiting Japanese team of experts to learn more on advanced technologies.
JSPS to help identify experts that will speak to Kenyan students on science subjects with the aim to promote STEM.
On the Way Forward, the team agreed to:
Jointly develop an annual membership of international seminars.
JSPS to form an alumni association in Kenya and across Africa and research priority to be given to the alumni.
JSPS to advise NACOSTI on the exact number of research scientists from Japan present in Kenya and for easier collaboration some of these scientists to be placed at NACOSTI. This will encourage Kenyans to collaborate with these researchers and learn a lot from them. Japan is currently number two (2) worldwide in Nobel Prize winners after the USA.