The IAEA Deputy Director General of Technical Cooperation Hua Liu(center) with some of the Ministers and ambassadors that attended the 2nd HLPM in Cairo Egypt
Kenya, through NACOSTI, was among the countries that attended the 2nd High Level Policy Meeting (HLPM) of the African Regional Cooperative Agreement for Research, Development, and Training Related to Nuclear Science and Technology (AFRA) Agreement in Cairo, Egypt, from the 5th to the 8th of December 2022. Participants included five state ministers, fourteen ambassadors, and twenty-two heads of delegation. Mr. Stephen Mukhebi Situma represented the Director General NACOSTI who is the National Focal point for AFRA. Hua Liu, Deputy Director General of Technical Cooperation at the IAEA, and Prof Shaukat, Director Division of Technical Cooperation Department Africa Region, also attended the meeting. The purpose of meeting was to review the state parties' achievements since the first HLPM in 2007, when the AFRA management structures and plan of action were established.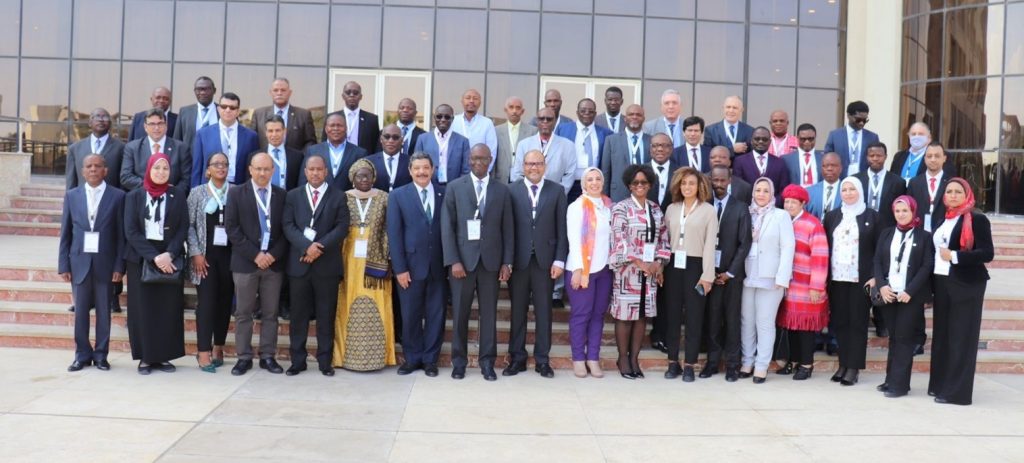 The delegates considered the documents prepared by the three management committees of AFRA Program Management Committee (PMC), Partnership Building and Resource Management Committee (PBMRC) and the High-Level Steering Committee (HLSC) for Human Resource Development that had been prepared in Nairobi Kenya.  The members resolved to restructure the management committees into two namely Programme Management and Partnership Committee (PMPC) and High-Level Steering Committee (HLSC) for Human Resource Development. The functions of PBMRC were merged with the ones of PMC. The members also introduced an AFRA "Troika" made up of the outgoing AFRA Chair, the current AFRA Chair and the future AFRA Chair to facilitate smooth transition and preserve the institutional memory of AFRA.
The delegates also expressed their support for the intended changes and the new action plan that had been developed by the AFRA secretariat. The Ministers, ambassadors and heads of delegation present endorsed the declaration that had been developed the AFRA management Committees and pledged their states support in the use of nuclear science and Technology for social Economic development of the region. On his part the IAEA Deputy Director General of Technical Cooperation Hua Liu declared the unwavering support of IAEA to the AFRA member states in their Peaceful use of Nuclear Science and Technology for Social Economic development of the continent.