Global warming is a subject that has continued to raise concern in the present century. Climate change is a global challenge that needs immediate intervention in the interest of blending humanity and nature. Tree planting is without doubt an initiative towards achieving unity between the forests, climate and mankind. Trees have social, economic, environmental, communal and even more so in the wake of the current health global challenge has medicinal properties. COVID -19 pandemic has reaffirmed the importance of finding alternative and/or traditional approaches towards complementing the contemporary solutions to medical challenges.
The Kenyan Government has acknowledged that more than 200,000 acres of forest cover has been dwindling in the recent years and therefore need for afforestation. A President's Directive on Greening Initiative in line with the National Strategy aims at planting 1.8 billion trees and achieve more than 10% forest cover in the country by 2022.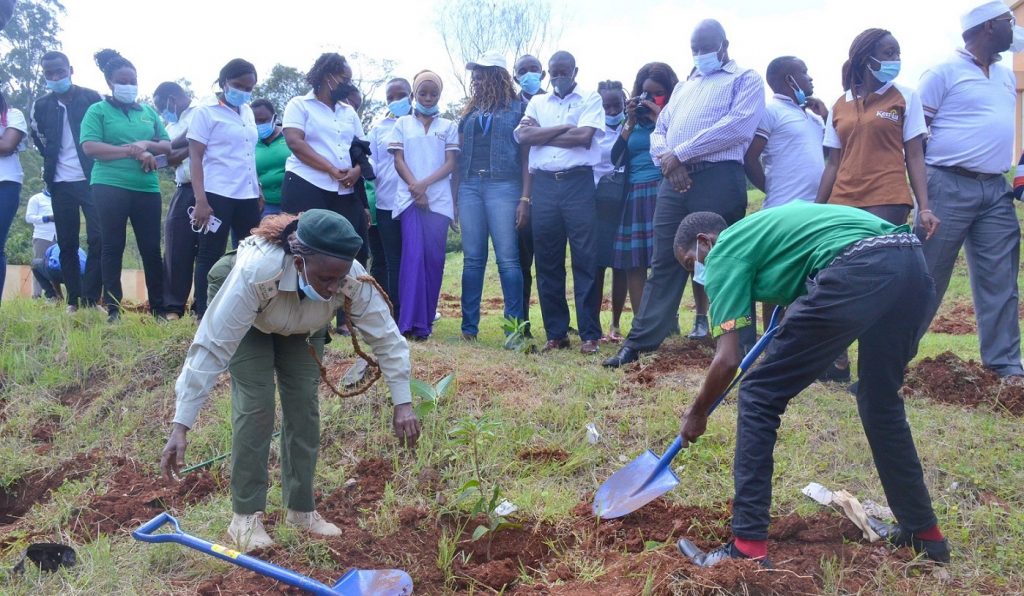 In this regard, NACOSTI staff in conjunction with STI partners, KENIA, NRF, NBA and KNQA participated in a tree planting exercise at the NACOSTI Headquarters. The exercise was led by Prof. Walter O. Oyawa and graced by KFS Field Officer, Ms. Patricia Kitheka. A total of two hundred and fifty seedlings comprising of Markhamia Lutea, Warbugia Ugandensis, Avocado, Mango, Nandi flame and Prunus Africana were planted.