The continent's research and innovation ecosystems need effective private sector engagement, argues Salome M. Guchu
African economies are coming under increasing socioeconomic pressure due to diminishing resources, changing demographic trends, rising demand for goods and services, and emerging sustainability and security concerns.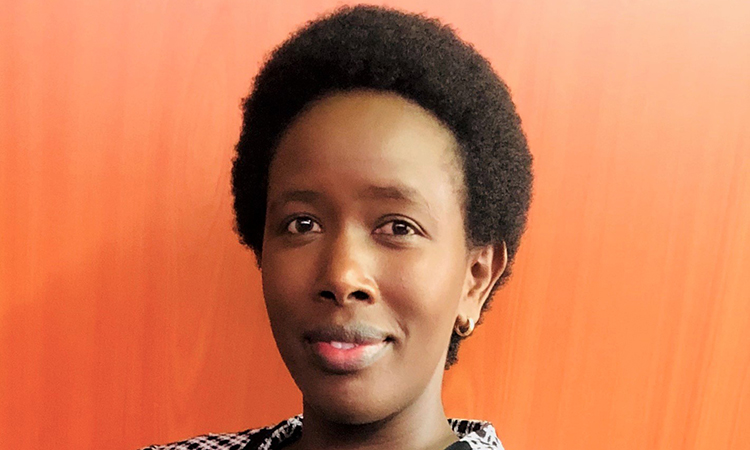 To address these challenges, many African governments are exploring research and innovation as an engine for stimulating growth in line with Sustainable Development Goal 9, which underscores the importance of fostering innovation and investment in R&D.
However, in most African nations, research and innovation initiatives are implemented in a fragmented manner, without effectively engaging and encouraging private sector involvement. In Kenya, for instance, there is still a major gap in effective engagement and encouragement of the private sector's role in the research and innovation ecosystem.
Duplication of initiatives
In the past 10 years, Kenya's research and innovation policy, legislative and institutional arena has undergone significant transformation. There are several ongoing initiatives focusing on researchers, innovators and start-ups, as well as small and medium-sized enterprises (SMEs).
However, the implementation of most of these initiatives has not reflected effective connectedness among all players. For instance, private sector engagement is very limited, with most initiatives primarily focusing on universities and research institutions, while others have a separate focus on startups and SMEs. It's not uncommon for these initiatives to duplicate each other as they are implemented by different entities.
For instance, imagine that a bank enters into a partnership with a university to implement a competitive programme to support technopreneurs through an award and incubation programme. At the same time, a public agency partners with a telecommunication company and other partners to support innovations through a competitive award programme.
In practice, most applicants for both programmes tend to be the same, and because of the disparate support they seek, they end up spending more time pitching for funding than actually creating value out of their products and services.
Therefore, instead of nurturing innovation and technopreneurship, such support structures create a pool of candidates who have excellent presentation skills, who continue winning awards and grants from duplicate activities, but end up not effecting much progress in product development and commercialisation.
Two main questions
This disconnect in the innovation system, as well as the limited private sector engagement in developing and implementing research and innovation initiatives, begs two questions:
Firstly, can such fragmented initiatives significantly impact the national research and innovation ecosystem for socio-economic transformation? Secondly, is the Kenyan private sector effectively motivated to optimally contribute to strengthening the research and innovation ecosystem?
In Kenya, the role of the private sector in the economy is well recognised. There is a well-coordinated high-level forum for private sector engagement, which has played an important role in ensuring continued improvement in the ease of doing business in Kenya.
But the contribution of the Kenyan private sector towards a strengthened national research and innovation ecosystem is still not optimal, as evidenced by limited private sector partnerships with academia, minimal engagement in collaborative research and innovation, and little reinvestment of innovation returns to knowledge-creation through R&D.
A third question then becomes: What would encourage effective participation and engagement of the private sector in strengthening research and innovation ecosystems?
The way forward
Both political and business commitments are needed. Political commitments, because they provide confidence and overall championship for research and innovation support. Business commitments, because they guarantee increased appetite for improved, new and emerging technologies.
But there isn't a one-size fits all approach to effectively encourage, involve and enhance private sector contribution to the research and innovation ecosystem. So there needs to be a joint focus on multi-disciplinary and multi-sectoral approaches within these commitments.
One way of aligning the various stakeholders' actions in Kenya would be to develop a mutually agreed research and innovation framework that aligns programmes in different sectors. Such a framework would ensure synergy, eliminate duplication, reduce resource wastage and provide a strong platform for dynamic private sector engagement.
The ultimate goal should be to champion robust joint efforts in research and innovation, as well as enhance smart R&D partnership practices. In the long run, the challenge of inadequate funding of research and innovation will be addressed through increased opportunities and strategic initiatives.
Salome M. Guchu is deputy director of research at the State Department of University Education and Research in Kenya's Ministry of Education. She is a member of the United Nations Ten-Member Group on Technology Facilitation Mechanism for SDGs (2021-2023), appointed by the UN Secretary General to advise on harnessing science, technology and innovation to accelerate progress on the Sustainable Development Goals.